A friendly win for OUSC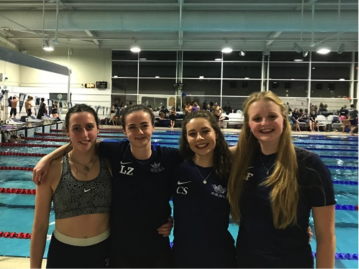 Saturday 2nd November saw teams from Oxford Brookes and Warwick Universities join the Oxford Blues and Dolphins for a friendly head-to-head in the Rosenblatt pool, Iffley Rd. Just four weeks into this season's training programme, OUSC showed signs of great potential for the upcoming year, topping the leader board after winning an impressive 22 of the 26 events.
Our annual friendly gala offers a great opportunity to ease back into racing alongside new teammates after the long summer. This year's Blues captains, Ellie and Matt, both set a great example, winning their individual events with comfortable margins as the team followed suit. The gala also marked a successful debut in dark blue our newest members, who are proving to be great assets to the team.
Whilst we traditionally do not publish the individual results from this informal meet, the overall team rankings were as follows:
Oxford 1 (193)
Warwick (169)
Brookes 1 (122)
Brookes 2 (92)
Dolphins 1 (85)
Dolphins 2 (36)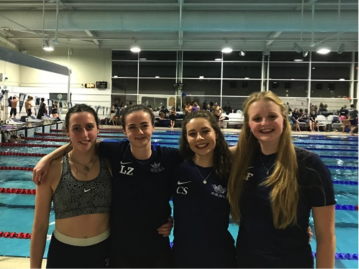 A big thank you goes to all those volunteers who helped with running the event. We couldn't do it without you. Thank you also to the visiting teams, and to our spectators on the live stream (the quality of which we are definitely aiming to improve come Varsity!).
The teams now have less than two weeks remaining before BUCS Short Course Championships in Sheffield, where we expect some great performances! Watch this space…
---