Oxford qualify for the national finals with a solid performance at the BUCS team South round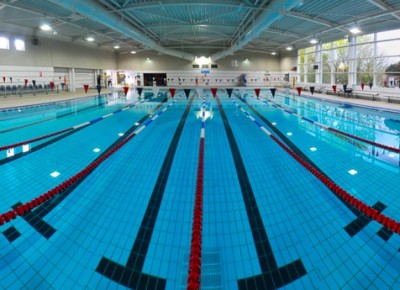 Oxford qualify for the national finals with a solid performance at the BUCS team South round
We approached the South round after a hard week of training following the BUCS s/c championships. However, with only the top four teams progressing to the national finals, we donned our OUSC hats knowing that another set of good swims were needed. Also, we were racing Cambridge, and victory here would give us a confidence boost heading into the Varsity match.
The day got off to a slow start in more ways than one, with a delayed start, 5 races in the first 20 minutes, and a DQ in our first race. However, things picked up and we put in an afternoon of good performances. The competition was very strong, with Bath and London winning all of the races bar one, and so congratulations must go to Rachel Andvig who was the only swimmer from any club to beat both the Bath and London swimmers by storming to victory in the women's 100m free with a stunning last 50.
Every member of the team put in solid performances throughout the afternoon, with many matching their times from the BUCS s/c championships – no mean feat given the increased training load leading up to this competition. Consistency was the key to our successes, as with only three swimmers finishing outside the top four, the points kept rolling in throughout the afternoon. This was enough for us to finish 3rd, behind Bath and London, qualifying us for the national finals next March as one of the top 10 universities in Britain for the 5th year running. Pushing Cambridge down into 4th was pretty good too.
We came away from the meet with a confidence boost, some good race practice and a place in the national finals. Job done.
Final results: (Division 1)
1. Bath 206
2. London 175
3. Oxford 150
4. Cambridge 132
5. Southampton 107
6. Hertfordshire 100
7. UWE 66
8. Exeter 65
---