BUCS team championship qualifier report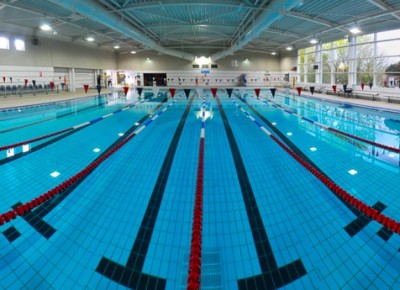 Oxford reach the team championship finals for the fourth year running
A fantastic team performance saw Oxford finish third in the southern regional round of the BUCS team championships, resulting in automatic qualification for the national finals in March.
The event got off to a great start, with a win for the men's 4x50m medley team. As the meet continued, from the seven teams competing in the top division, a clear gap began to emerge, with the win going to be a fight between Bath, Cambridge and Oxford. At the half way stage we were in third position, only 8 points behind Bath and Cambridge who were tying for the lead. We still felt in with a chance, with more strength in the second half of our programme.
During the gala, there were wins for the men's captain Tom Booth (100IM) and Jack Marriott (50m fly). However, star of the meet was to be one of the girls, Justine Schluntz, who raced to victory in all three of her individual swims (100m back, 50m back and 50m free).
Many university records were also broken along the way; Schluntz took the 50m free record in a time of 26.60, and the 100m back in 1:04.42. Women's captain, Katherine Rollins got the 100m breaststroke in 1:16.56, and together with Schluntz, Rhea Storr and Anti Millard, got the 4x50m medley record in 2:06.50.
However, these wins and records were not quite enough. Despite a comeback, we finished the competition in third place, only 4 points behind Cambridge, meaning that a really tense Varsity match is to come. We were not too disappointed though as we did end a massive 83 points ahead of the next closest team, and third place was good enough to secure a place in the national finals to be held in March.
Now that we have made the national finals four years running, we are cementing our position at the top of university swimming.
---