Teddy Hall win Swimming Cuppers 2011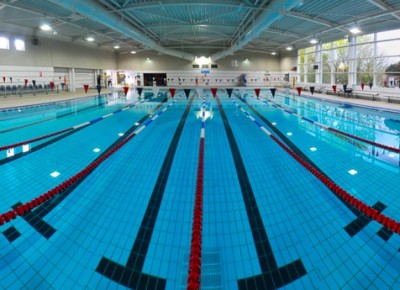 29th October saw the 2011 Swimming Cuppers at the Rosenblatt Pool, Iffley Leisure Centre.
There was a very positive atmosphere  and it was great to see many participants from various colleges.
As the results were to be announced there was much anticipation. Several colleges had managed to put large teams together and produced some good swims. In the mix were defending champions and favourites Magdalen, who had managed to complete the two men's relay races with three blues swimmers. However it was Teddy Hall that won this years swimming cuppers, beating Magdalen by 3 points.
Positions and points for all partaking colleges:
1st – Teddy Hall – 90 points
2nd – Magdalen – 87 points
3rd – Queen's – 51 points
4th – Christ Church – 47 points
5th – New College – 37 points
6th – Keble – 32 points
=7th – Hertford – 25 points
=7th – Worcester – 25 points
9th – Jesus – 22 points
10th – Lincoln – 8 points
11th – Green Templeton – 6 points
Thank you everyone who took part. We look forward to seeing you next year.
---