Davis Tarwater wins Olympic gold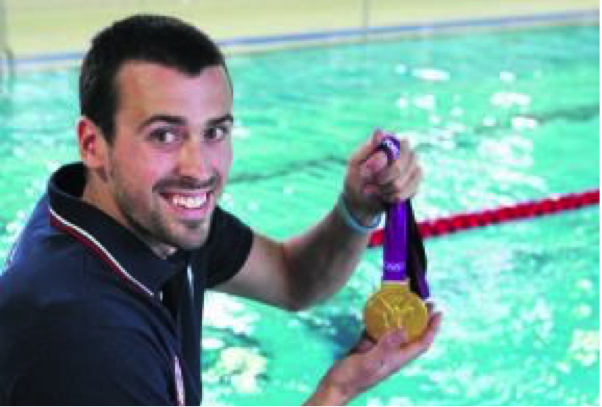 Former OUSC swimmer Davis Tarwater has returned from the London 2012 Olympic games as an Olympic champion.
Davis competed in the 4x200m freestyle relay for the United States of America, with a blistering 1:46.33 split in the prelims to send the US through as the clear favourites for the final, with second-placed France finishing well behind Davis' team in 7:09.18 to the US's 7:06.75.
Given the incredible depth of talent in the American swim team, they were able to draft in Michael Phelps and Ryan Lochte – who boast 23 Olympic titles between them – for the final. The US team again dominated the field to finish in 6:59.70, making them the first ever team to go under the 7-minute barrier without the aid of the now-banned polyurethane suits.
Following his incredible feat, Davis returned to Oxford to visit the pool where he spent the 2009/10 season training with OUSC. The winner of the 2011 Oxford sportsman of the year award took part in a brief swimming session with other members of the OUSC squad for the media, and discussed his time swimming and studying at Oxford. https://www.youtube.com/watch?v=TjfMC0gyNCk&feature=player_embedded
Congratulations Davis!
---