Friendly gala Match Report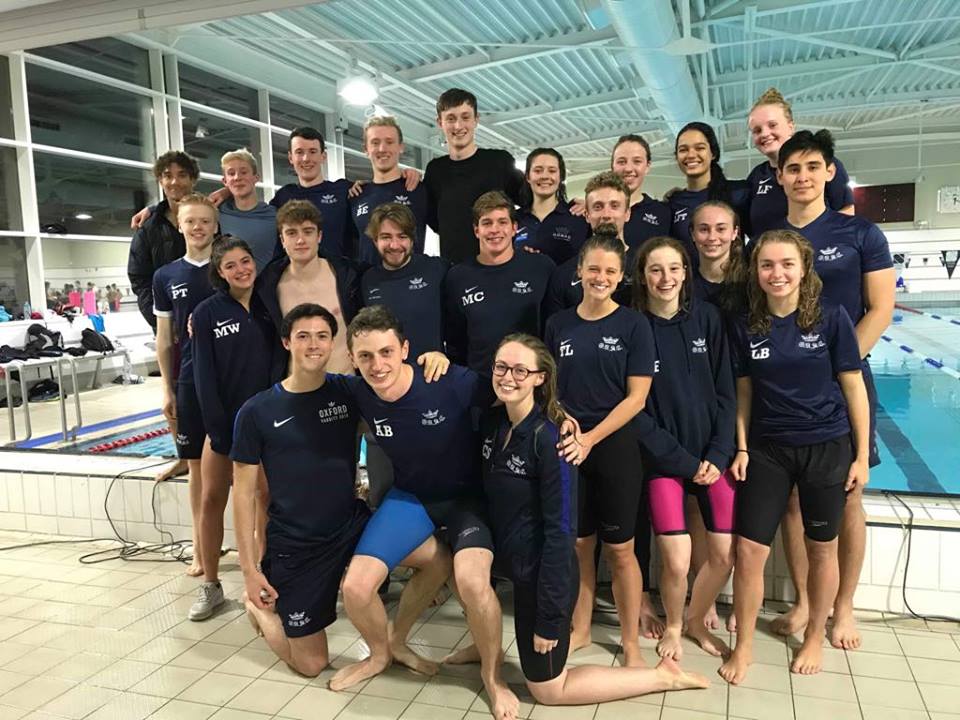 Last weekend saw OUSC compete for the first time this year at our annual friendly gala. Racing in both individual and relay events against visiting teams from Southampton, Warwick and Oxford Brookes, there were some fantastic swims, setting a high benchmark for the season ahead.
It was great to see our new Freshers in stash for the first time, officially becoming members of OUSC as this year's captains, Declan Pang and Lauren Burton, presented them with Oxford's dark blue swimming caps.
Oxford dominated in the pool, winning an impressive 22 out of the 25 possible events and securing fourteen 1-2 finishes. The evening ended with the exciting canon relay event, which saw the fastest eight swimmers from each team battle for victory in an 8x25m free sprint. This fast-paced race saw the Oxford teams storm ahead of the rest of the field, with Oxford A touching in first, closely followed by the Oxford B team.
Final Results
1st –Oxford A (172)
2nd –Oxford B (142)
3rd –Southampton A (127)
4th –Warwick (117)
5th –Brookes A (74)
6th –Southampton B (70)
7th –Brookes B (51)
8th –Oxford C (40)
We were also honoured that Nick T, founder of the Varsity Cross-Channel Relay, could join us on poolside and present members of the Oxford team with the coveted dolphin trophy, following the success of their channel swim last month.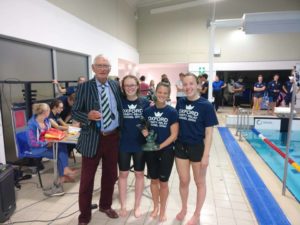 We've now turned our focus to BUCS, which will take place in Sheffield at the end of 5th week, however these early results provide a very promising start to the year and we are excited to see what the rest of season has in hold!
Written by Lara Reed
---