Oxford place 1st and 2nd at Friendly Gala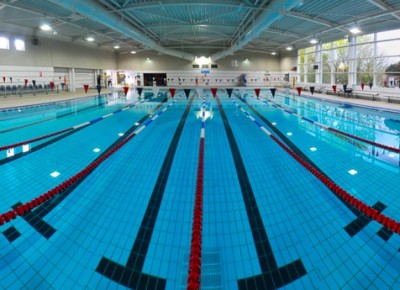 On Saturday 22nd October 2011 Oxford hosted the universities of London, Nottingham, Southampton and Warwick for the 2011 Friendly Gala. We would like to thank our guests for the good sportsmanship and atmosphere that they brought with them.
It was a successful gala for Oxford with our two teams placing first and second (team positions and points below).  A particular mention goes to Rachel Andvig for breaking the club record for 50m Freestyle in 26.52.
The performance from the whole team bodes very well for the future – well done OUSC!!
Team Positions:
1st: Oxford 1(Lane 4) – 224 Points
2nd: Oxford 2 (Lane 7) – 190 Points
3rd: London University 1 (Lane 3) – 188 Points
4th: London University 2 (Lane 8 ) – 183 Points
5th: Nottingham 1(Lane 6) – 177 Points
6th: Southampton (Lane 2) – 134 Points
7th: Warwick (Lane 5) – 111 Points
8th: Nottingham 2 (Lane 1) – 55 Points
---