Marriott does the short and long course double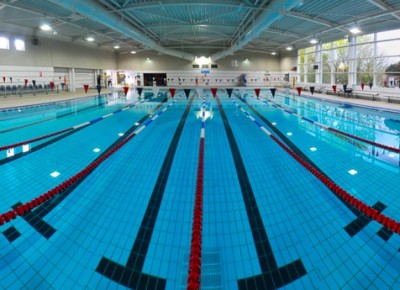 With the majority of the team focussing on the Varsity match a week later, Oxford only had one swimmer at the BUCS long course championships, held in Sheffield. Jack Marriott did the team proud, returning with two medals.
Sprint fly specialist Marriott opened the weekend with a solid heat swim in the 100m fly, clocking a time of 57.45 to qualify 4th fastest for the final. He then went one better that evening to get a bronze medal in a time of 56.16.
However, that was just the start. Sunday saw the 3rd year engineer competing in his favoured event, the 50m fly. This time there was no holding back in the heats, and a time of 24.56 saw Marriott qualify fastest for the final, by a massive 0.9 seconds. As the current BUCS champion for the 50m fly in the short course pool, winning gold in November, Jack went into the final the firm favourite. Despite being up against current GB swimmers, Marriott did not let the pressure get to him, and instead pulled out all the stops to blow the rest of the field away. His win, in a time of 24.39 ensured victory by over half a second – a massive distance over a 50.
Following this swim, the Oxford swimmer is now ranked third overall in Britain this year, and is off to compete in the British Championships in March. There have been plenty of heads turned by this new star and Marriott has been offered the chance to train with the Loughborough Performance squad in the lead up to 2012, a fantastic achievement for someone who thought 3 x 45min sessions a week was being a dedicated swimmer before arriving at university. Who knows what he will achieve??
---