Marriott Medals With Schluntz at the BUCS Swim Champs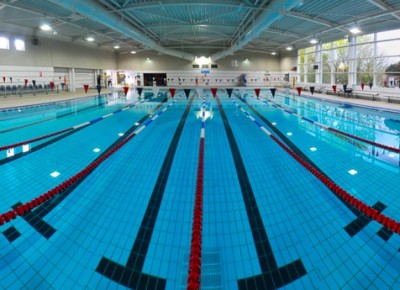 Oxford swimming club made a flying start to the season, bringing home an unprecedented haul of 4 medals and breaking 8 university records, in the British Universities swimming championships.
Swimming in her first competition since picking up the prestigious NCAA sportswoman of the year award, American graduate student Justine Schluntz brought in the club's first medal. Despite still struggling with a potentially career-ending shoulder injury, Justine cruised into the 50m backstroke final with a new university and county record of 28.98, ultimately finishing with a bronze. She followed this up with another bronze in the 100m freestyle, the most competitive of the women's events, again in a university record of 56.60. Her third record came in the 100m back, a time of 1.04.93.
Performance of the weekend has to go to Hertford engineer Jack Marriott, for his imperious victory in the 50m butterfly in a time of 24.16 – the first time a gold has gone to an Oxford swimmer since the event has existed in its current format. Jack added to this a silver medal in the 100m fly, putting in a career best time of 54.51. Jack admitted to being "very very happy" with his achievements, and wanted to thank Sinead O'Sullivan-Carty and her team of hair removal specialists for literally shaving those vital hundredths off his time.
Oxford captain Tom Booth (Magdalen) faced one of the tougher challenges of the weekend, having to contend with the current world record holder (Liam Tancock) in his premier event, the 50m back. Nevertheless he comfortably qualified for the final. This was quickly followed by a spectacular performance in the 200 back, where he smashed the university record by over a second, clocking a time of 2:05.71 in qualifying for his second final.
Other finalists were Kouji Urata, who placed 7th in the 200m fly, Katherine Rollins, 5th in the 200m breastroke and Lucy Spencer, 8th in the 400m freestyle. This required university record swims from Katherine (2:42.98) and Lucy (4:37.29), highlighting the strength of the competition. The women's 4x50m medley team qualified for the B final; a second place finish in this final, in a record time of 2:07.36 by Justine, Katherine, Nicole Cheetham and Lucy, brought the meet to a fantastic finish.
At an event with the British Swimming 'Intensive Training Centres' at Stirling, Bath, and Loughborough fielding their strongest teams, these results are proof that Oxford swimming is on the up, and the tabs had better watch out‼
---