OUSC dominate Bracknell Masters Open Meet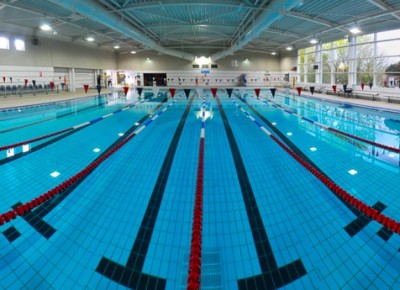 For the second consecutive year, OUSC took a large contingent of swimmers to the Bracknell Masters Open Meet. Having completed their training cycle for the year, this meet represents an opportunity for members of the squad to take advantage of their peak physical condition to record fast times and sweep the medals.
The competition began in dominant style, with Tristan Goodfellow, Andrew Wills and Joe Northover securing 1-2-3 Oxford finish in the 200m freestyle, in a race which saw fresher Wills set his first Blues time in the process. Hannah Johnston would not be outdone however, crushing her opponents in the women's event. As senior swimmers, best times can often prove difficult to come by, but they continued to come thick and fast over the course of the meet, outnumbered only by the gold medals secured by the OUSC swimmers.
Among the more outstanding performances of the day were Jack Marriott's imperious displays in the 50m freestyle and 50m butterfly: the latter receiving a standing ovation from swimmers and spectators alike as the venue was left stunned by the awesome power and speed of the reigning British Champion in the event. Less explosive, but equally impressive were the performances from Hannah Johnston and Jennifer Redmond who set club records in the 200m butterfly and 200m backstroke, respectively.
The total medal haul amounted to 16 golds, 8 silvers and 5 bronzes as OUSC yet again demonstrated the strength and depth of the squad this year. The success of the team in the meet augers well for next year's Varsity match, as the numerous freshers involved registered highly impressive times, which will surely serve as food for thought for the newly elected captains as they set up their squad plans for next season.
---