OUSC girls can!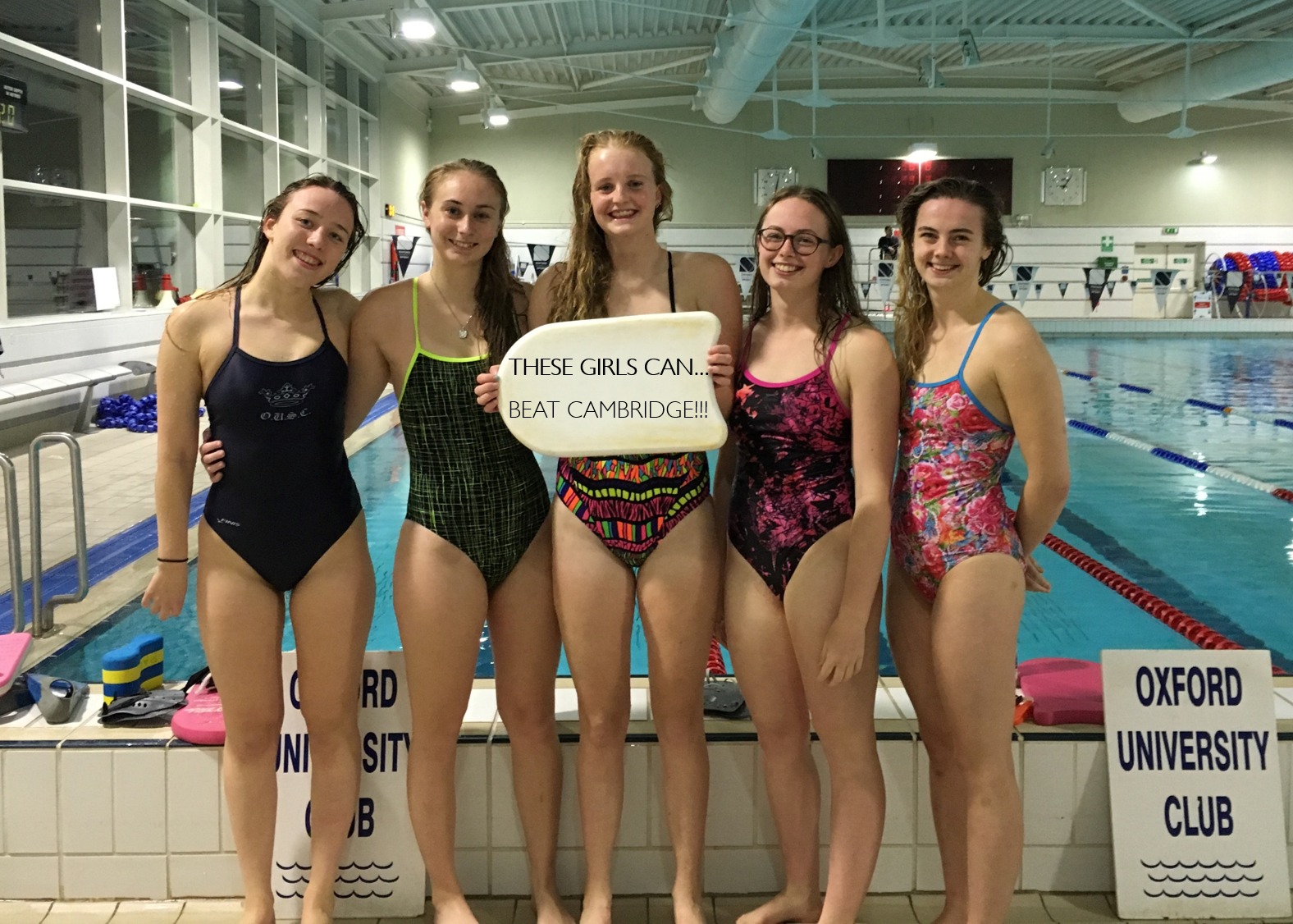 With the arrival of This Girl Can week it's the perfect opportunity to shine the limelight on OUSC's hugely successful female cohort, who have beaten Cambridge women for the past 7 Varsity matches. This week aims to eradicate any stereotypes, pressures and limits that may be experienced by women in sport and physical activity and instead celebrate females keeping fit and the accomplishments that follow. Here, we confront some of the challenges and myths associated with girls swimming and how to overcome them…
The nudity
Swimming costumes are notoriously revealing, and whilst some girls love slipping on a sexy swimsuit for a quick dip, for others this is a source of embarrassment and self-consciousness as they compare themselves to others in the pool or feel that others compare themselves to them.
However, swimming doesn't have to be revealing. There are clothing options for women who wish to cover up to swim, such as burkinis, swimming shirts and leggings and baggier swimming costumes that don't cling to your figure, so you can 'be you' but not 'see you'.
The cold shoulders
Swimmers tend to have broad shoulders because their shoulder muscles are exercised so much. Whilst this is often portrayed as an attractive feature for men to have, the conventional portrayal of an attractive woman tends to differ. Female swimmers are often worried about having 'manly' shoulders and finding the right clothes for their figure. However, learn to rock your shoulders and be proud of your strength! Toned muscles are a sign of fitness and health and our girls all pull them off!
Mother nature
People can be really worried about having their period in the pool and it's often something that's not discussed enough at school. However, you can swim on your period with absolutely no problems, provided you wear a tampon or menstrual cup. In fact, the water pressure stops the blood flow whilst you are in the water, and once you're out it's just like any normal (wonderful) day on your period.
Peaking-too-early
It's never fun to end a night before it's really begun because you or your friend's peaked too early. Well, with swimming, a lot of girls are told they have reached their peak performance as very young teenagers and end up feeling demotivated giving up early. However, our girls are here to show that even at uni, long after stopping growing, they are constantly able to improve their swimming performances and gain new experiences through swimming. Girls, it's never too late!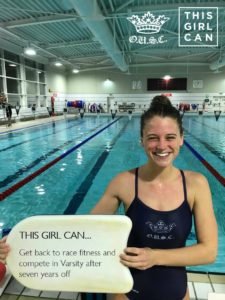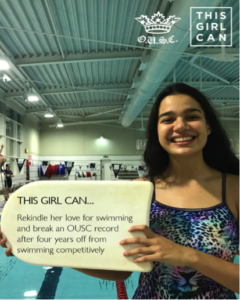 Visit the OUSC Facebook page for the full gallery…
You may find you'd feel more comfortable confronting these challenges in an all-female environment. There are female-only swimming sessions available in pools across the UK so women can swim comfortably together in a judgement-free zone – you can find your closest here: https://www.better.org.uk/thisgirlcanswim
OUSC will also be hosting a similar female-only swimming session very soon. Watch this space!!
You can learn more about the This Girl Can campaign on the following website: http://www.thisgirlcan.co.uk
---