OUSC qualifies for BUCS Team final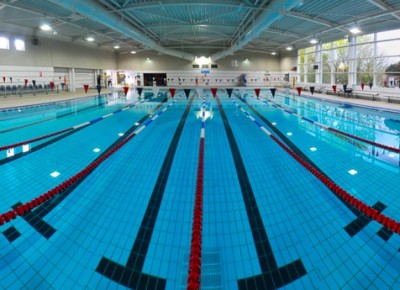 Following the Southern qualifying round held at the University of Surrey, OUSC has successfully qualified for the Division One final to be held in Leeds in March.
In what ultimately proved to be one of the more straightforward qualification experiences for Oxford, the team overcame the unexpected loss of several key members of the squad due to a breakdown en route to the competition. In spite of this setback, the somewhat smaller squad set about their duty with little fuss and made it through to March's final in second position, behind only the British Swimming ITC at Bath, with Cardiff taking up the 3rd and final qualification spot.
In the process, fresher Naomi Vides continued her record-setting streak with the club, lowering both the 50m and 100m breaststroke records to 33.89 and 1:13.66, respectively.
Oxford will be looking to continue their excellent performance in the BUCS in recent years, with a 6th place finish in the 10-team final to build on from last year. Cambridge however, will not be lining up against Oxford in Leeds as they have done over the last 5 years, as they finished in 5th place in qualification. This will put ever more emphasis on the light blues to perform at their home Varsity, which becomes not only the most important meet of the year, but Cambridge's final meet of the year.
Full results:
Bath (Q)                  318
Oxford (Q)              275
Cardiff (Q)               254
UEA                          237
Cambridge               213
Southampton (R)    205
UCL (R)                    189
Bristol (R)                 187
---