OUSC Spotlight: Zoe Faure Beaulieu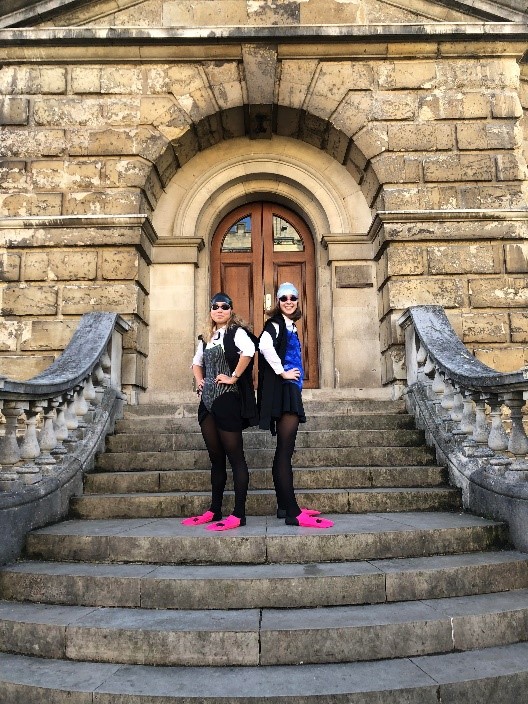 As Zoe Faure Beaulieu rounds off her first year at OUSC by being shortlisted for Oxford Sports Federation's 'Fresher of the Year' award for her great attitude to swimming and 4 new club records, we ask her about her experience of adapting to swimming at uni and her advice for those thinking of doing the same.
Prior to starting uni, most of our swimmers have at some point in their lives committed to extremely early mornings, rigorous nationalised training programs and demanding competition schedules in pursuit of the sport. Many decide to take a break from this intense lifestyle (Zoe took one year off before restarting swimming at uni) and are surprised upon arrival at Oxford by our alternative approach to the sport.
Comparing OUSC to her home club, Brompton SC, Zoe found 'the biggest change was how much more in control you could be towards your training. In age group swimming you often get very little say in what you get to do whereas the programme at uni really tries to accommodate every swimmer…the team is very much in charge of its training plan'.
Despite the adaptability of the swimming programme, Oxford is full of social and academic pressures and balancing the three can be difficult. Moving away from home and being solely in charge of all your scheduling whilst being introduced to a new city, school, friends, home and lifestyle can make this 'overwhelming' at first, says Zoe, but she ultimately found swimming quickly helped shape her routine and added a new dynamic to her social life. 'I found that by the end of first term not only did I have a really close group of friends at college, but I also had the team – and even over such a short time OUSC had already become a second family'.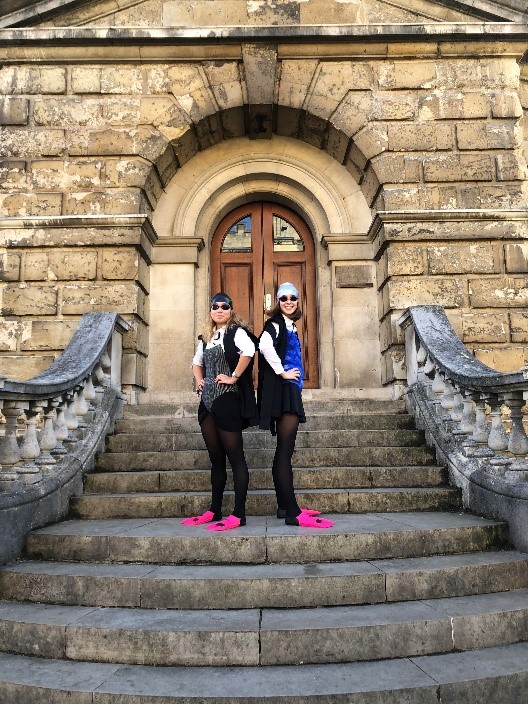 Since finding this balance can be one of the hardest elements of Blues sport, we asked what she would advise next year's cohort: 'my best advice is to not take on more things than you can handle, especially at the start of term. Always take time to get settled in and work yourself up to a routine you can sustain – it doesn't matter if you can't do all the session or make all the socials.'
Zoe has mastered this juggling act between her undergraduate studies in Chemistry, social life and training to yield some exceptional swimming performances – after less than two months
back in the pool she joined the team at BUCS Short Course Championships to break 2 club records and reach a B Final, just short of her personal best times. She now holds club records in both the 50m and 100m breaststroke Short Course and Long Course, as well as being part of 2 OUSC record-holding relay teams.
Zoe is already looking to beat the 100m next season, with hopes for a new personal best time. She says her motivation to do so comes from the 'extraordinary feeling' of her first (but not last) experience of Oxford winning Varsity this year, something she describes as 'probably one of the most exciting things she has ever experienced', a memory which 'gives me goose bumps'. She describes the amazing team spirit at OUSC – 'the entire team was up on their feet, cheering at the top of their lungs' – an experience she went on to relive following her nomination for Oxford Sports Federation's Fresher of the Year Award and the team's unwavering support for her at the award's ceremony.
Zoe has now been elected Women's Vice Captain for OUSC and will be working to 'keep up the team atmosphere that we had throughout the year as it was incredible, and hopefully help keep the team motivated and ready to shoe some tabs!'.
Thank you, Zoe, for chatting to us. We look forward to seeing what the next season brings!
Article by Zara Ryan
---