Jack Marriott wins 'Walter's sportsman of the year' award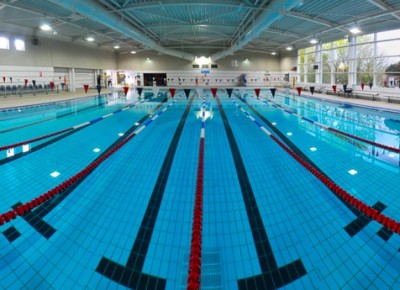 Jack Marriott wins 'Walter's sportsman of the year' award
24th November saw the Oxford University Sports Awards 2011 at the Oxford Town Hall with star guest Matthew Pinsent. For OUSC this was a very exciting evening with nomination for the club as 'Oxford University Sports Federation BUCS Performance of the Year' and for swimmer Jack Marriott as 'Sportsman of the year'.
There was good turn out from the club and a great atmosphere amongst the team. When the awards were announced there was disappointment at having been beaten by the cyclists in the BUCS performance award, however this was soon remedied with the announcement that Jack Marriott was 'Walter's sportsman of the year'. This is the 3rd time in the last 5 years that a swimmer has received this award, demonstrating the consistently high level of athletes on the team.
Jack is currently training at the Intensive Training centre in Loughborough, to improve on his main events of 50m and 100m Butterfly in preparation for the 2012 Olympic trials next spring.
The evening was a great event for the team. Many congratulations to Jack for his continued success.
---