Oxford rank 8th at BUCS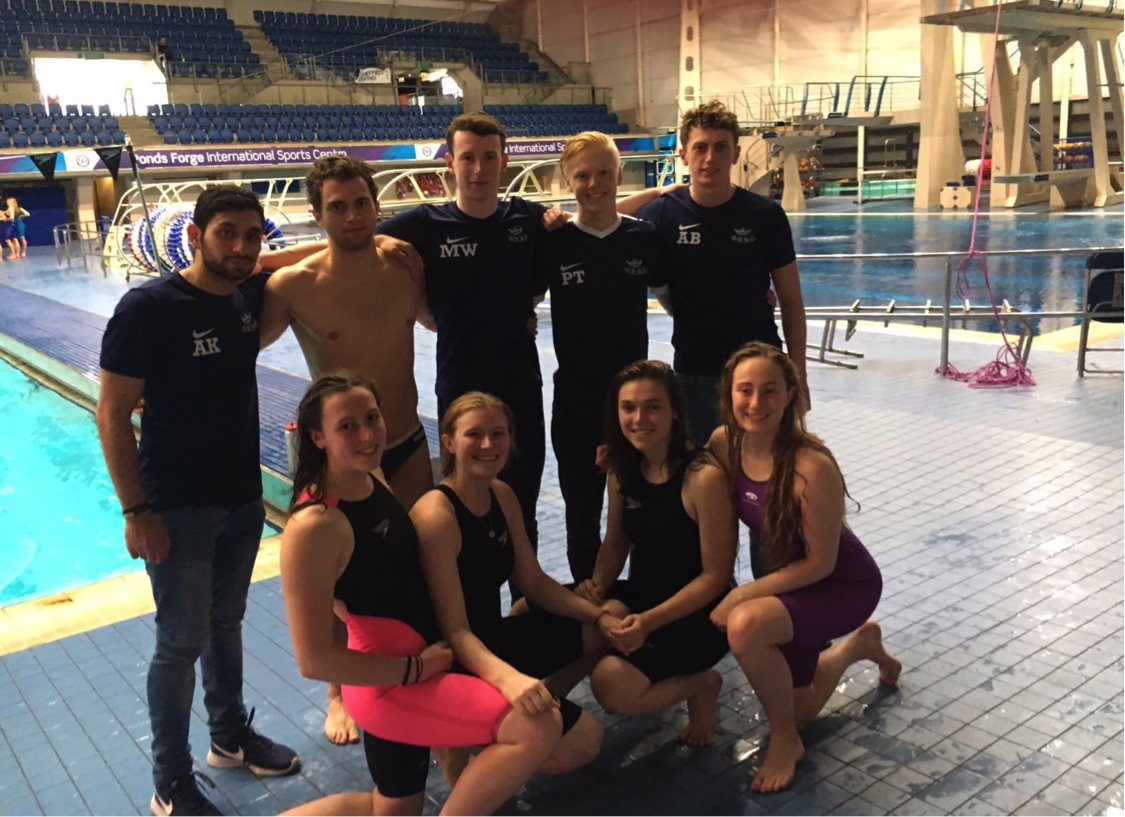 After being promoted to the top division last year, Oxford was in lane 7 for this year's BUCS Teams Championship, racing alongside some of England and Scotland's top swimmers upon their return from the Gold Coast Commonwealth Games.
The BUCS Teams competition was controversially held two months later than usual, meaning it took place in Sheffield at the beginning of Trinity Term and in the midst of university exam seasons. Despite this, Oxford committed to the event and finished in a solid 8th place on the day.
The boys team consisted of 5 swimmers: Arman Karshenas, Dom McLoughlin, Adam Bagley, Matthew Williams and 'special guest' Peter Todd who was promoted from the seconds team to swim for the Blues. Although some of the boys had to compete in events they do not usually enjoy swimming, with Dom completing the 200m freestyle despite his strong aversion to racing anything that isn't exactly 100m, they pulled together a great set of swims, earning 33 points for Oxford overall. A special mention goes to Matthew, who still beat the Blues time in his 50m breaststroke in a time of 30.11, despite the competition being off-season. Dom very recently revealed he was participating with a fractured knee, which also deserves a special congratulations (and frown of disapproval).
The remaining 43 points came from the girls team which, due to an unfortunate last-minute illness, was a tiny team of 4: Charlotte Newman, Juliet Flamank, Zara Ryan and Ellie Winter. This meant they each had a very busy day doing multiple events and both relays to ensure every race was completed!
Unfortunately the team did not final this year but hopefully next year the event will return to its previous dates to fit in better with the training and academic seasons. Well done to all those who took time out of a busy week to participate in the final competition of the year (and for some the final competition of their swimming career as they now move on to graduate) – best of luck to everyone at OUSC who is approaching exams!
Results can be found here: https://www.bucs.org.uk/athlete.asp?section=20416&sectionTitle=Team+Championships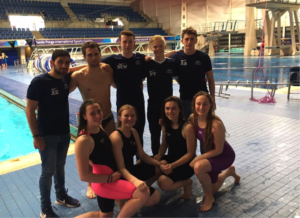 Written by Zara Ryan
---