Seconds varsity 2019 match report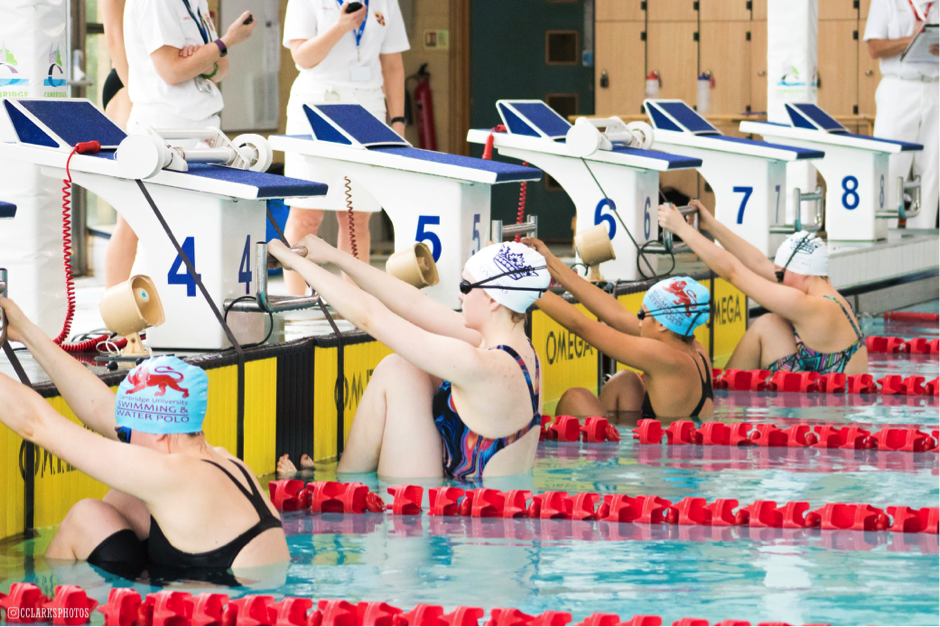 The seconds squad arrived in Cambridge in good spirits and ready to compete in the second ever seconds Varsity match. After the parade we were quickly into the first events.
Cambridge started off strongly in the women's 100m IM, with strong swims from Ada Taggart and Lucy Greenwood only being enough for second and fourth place respectively. Oxford also placed second and fourth in the men's IM, but James Mason and Toby McCarroll both produced good times. After third and fourth for Emily Urquhart and Megan Knock in the Women's 50 backstroke Oxford's first win of the meet came thanks to Jarvis Chapman in the men's event. An extremely strong underwater phase lifted him to victory in 28.79s, a time that would have put him ahead of both Cambridge swimmers at halfway in the 100m backstroke in the blues Varsity later that day. Michael Shao was just pipped into fourth.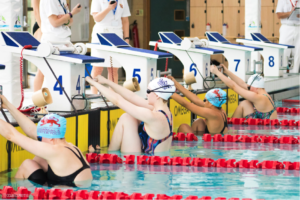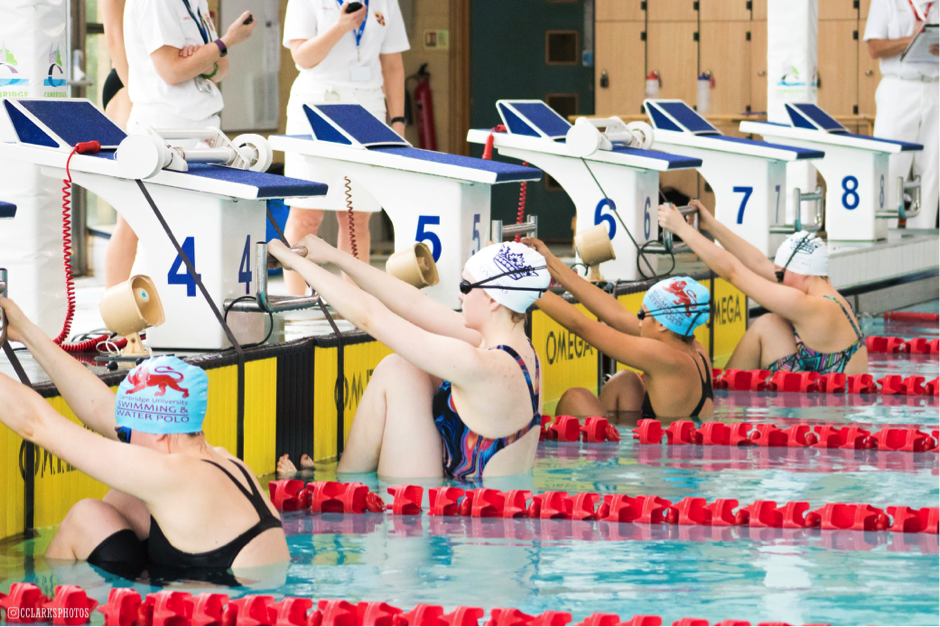 Cambridge's strength continued in the 100 free, and Sarah Chapman and Philip Decker placed second, while Isabel Gonzalvez and Hugo Caven placed fourth. The men's free especially was a very tight race, with all four swimmers finishing within a second of each other.
Oxford rallied though, and won both butterfly events. Lucy Greenwood and Arman Karshenas both blew away the Cambridge competition. This form continued after the break with Sarah Chapman showing her stamina to lead out from the front and take victory in the 200 free. Isabel Gonzalvez also produced a very strong finish to pull away from the Cambridge swimmers and place second. Although Cambridge were again strong in the men's 200, Oxford's good form continued afterwards, with further victories from Emily Urquhart and Toby McCarrol in the 50 breaststroke, and Tilly Ansell and Tom Hickling both coming third. Oxford then responded to a Cambridge 1-2 in the 50 freestyle with one of their own. Previous race-winners Arman Karshenas and Jarvis Chapman each beat both Cambridge swimmers in rapid times.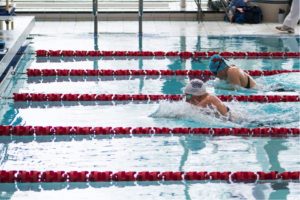 All this left Oxford needing to win three relays in order to win the overall competition. Cambridge's strength in the women's competition continued into the women's medley relay and our team of Emily Urquhart, Tilly Ansell, Sarah Chapman and Anna White were unfortunately unable to beat them. The men's team of Jarvis Chapman, Toby McCarrol, Arman Karshenas and James Mason however put together a blisteringly quick relay to beat the Cambridge team by nearly five seconds.
The Cambridge women were again too strong in spite of good performances by the women's free relay team of Genevieve Nelson, Lucy Greenwood, Anna White and Rellie Goddard, and were able to seal the victory for seconds Varsity in this race. The men's competition was still at stake, however. In an incredibly tight last race, after Philip Decker, Michael Shao and Tom Hickling had provided Oxford with a slender lead, a brilliant final leg split of 25.95s from captain Hugo Caven was enough to secure victory by just a tenth of a second.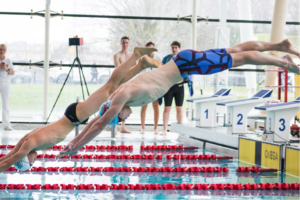 The final scores were
Women's:               Oxford 38-52 Cambridge
Men's:                    Oxford 49-41 Cambridge
Overall:                  Oxford 87-93 Cambridge
Huge thanks to Declan Pang and Lauren Burton for coaching the seconds team throughout the year, and to Hugo Caven for captaining and organising the team. Thanks also to Cambridge for hosting the event and being such good competition!
Written by Adam Bagley
---