FabulOUSC weekend in stormy Sheffield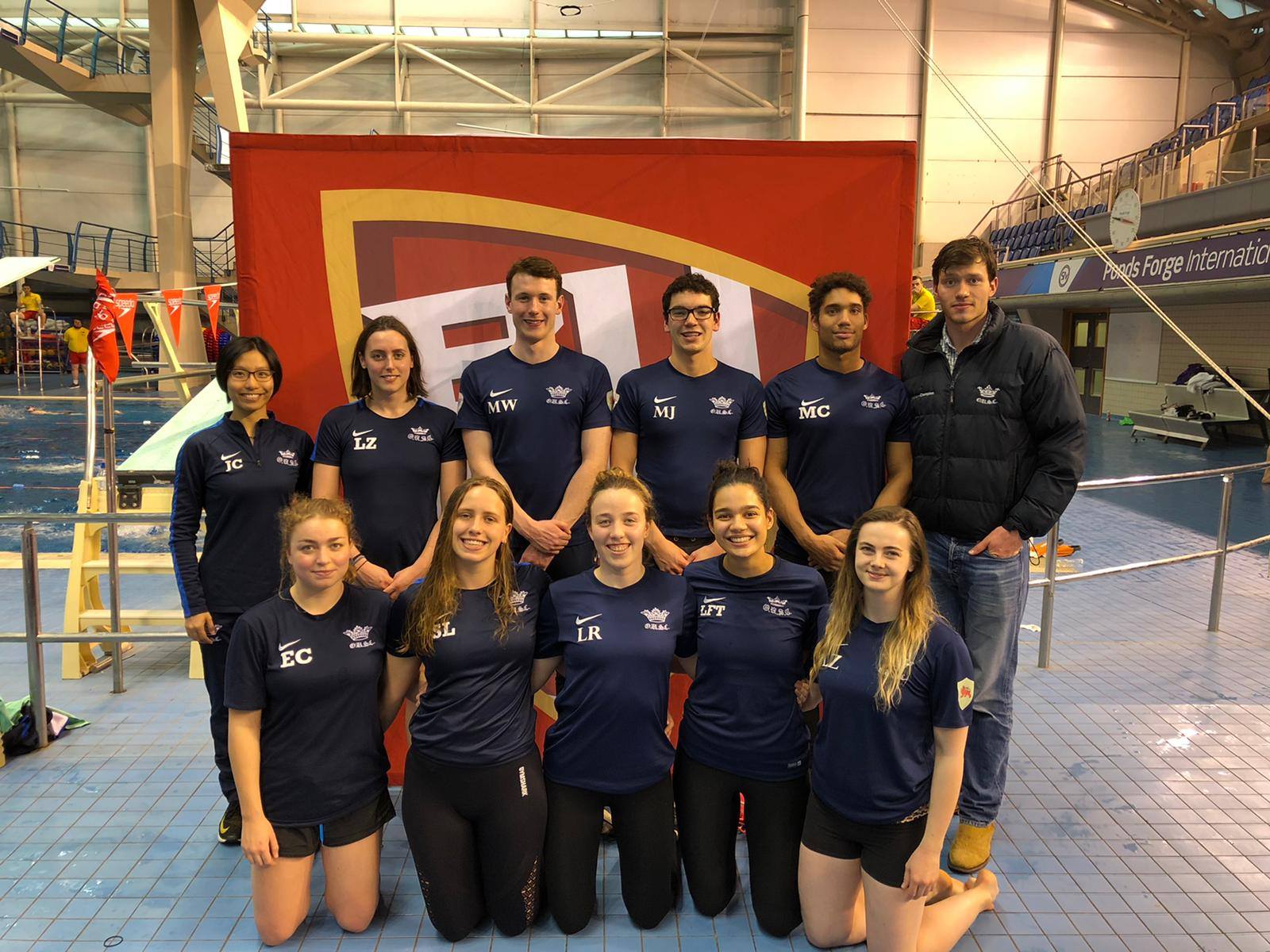 Does battling through heavy rain count as swim training? Getting even wetter than normal, OUSC pulled off some impressive swims this weekend at BUCS Long Course with Tobermory Mackay-Champion and Sophie Lawrence putting on some great finals performances.

Tobermory's 200m breaststroke final was a great race throughout, with Tobermory coming back on the final length to claim gold in 2.15.09. He then went on to swim a 1.04.43 in the 100m breaststroke final, finishing seventh overall. Meanwhile, Sophie tackled two tough 200m butterfly races in one day, breaking the club record both times, and finishing in eighth place in a time of 2.23.76.

The men's 4x100m medley relay team also qualified for the B final, with Cameron Manley, Tobermory Mackay-Champion, Miles Clark and Matthew Williams swimming a solid 4.01.66.

Lara Reed started the team off on day one with a top-20 finish in the 200m freestyle, followed by an impressive PB by Matty Johnson in the men's event.

Next, Luiza Farache Trajano and Louisa Zolkiewsi swam some great times in the 50m backstroke, clocking 33.14 and 32.55 respectively. Cameron Manley then swam a 28.59, successfully beating the Cambridge swimmer in that event.

Matthew Williams and Cameron Manley both took on the 50m breaststroke, finishing in 30.41 and 31.85 respectively – a great swim for Cameron who had just raced beforehand.

Sophie's 100m butterfly was a solid 1.06.95, followed by an impressive sub-60 (59.33) by Miles Clark, a great performance by the fly swimmers.

The 50m freestyle saw some very close swims by Luiza Farache Trajano and Christy Sadler for the women's, and Matthew Williams for the boys. Janet Chan then finished off day one with a 3.07.86 in the 200m breaststroke.

Day two started with a busy first half hour for Zara Ryan who swam the 100m breaststroke and 200m IM back to back, with Lara Reed also swimming the 200m IM – they finished thirteenth and twenty-first respectively.

Matthew Williams also competed in the 100m breaststroke, putting in a great time of 1.09.34.

Luiza Farache Trajano then faced the 100m backstroke, putting in some solid swims over the longer sprints. Team mate Louisa Zolkiewski also completed the 100m backstroke in an impressive 1.10.49 despite her recent injury.

Miles Clark and Janet Chan both swam the 50m butterfly, with Miles pulling off a brilliant 26.38 and Janet swimming an excellent 34.96 on the day.

Finally, Matty Johnson finished off the heats with another amazing PB in the 400m freestyle, leading his heat comfortably to finish in 4.24.96.

Remember BUCS LC is an optional event for the team, so it is great to see such a good turn out this close to Varsity, and some highly promising swims just two weeks before The Big Day.

Congratulations to everyone who took part…next up, Varsity!
---