Henley Classic 2019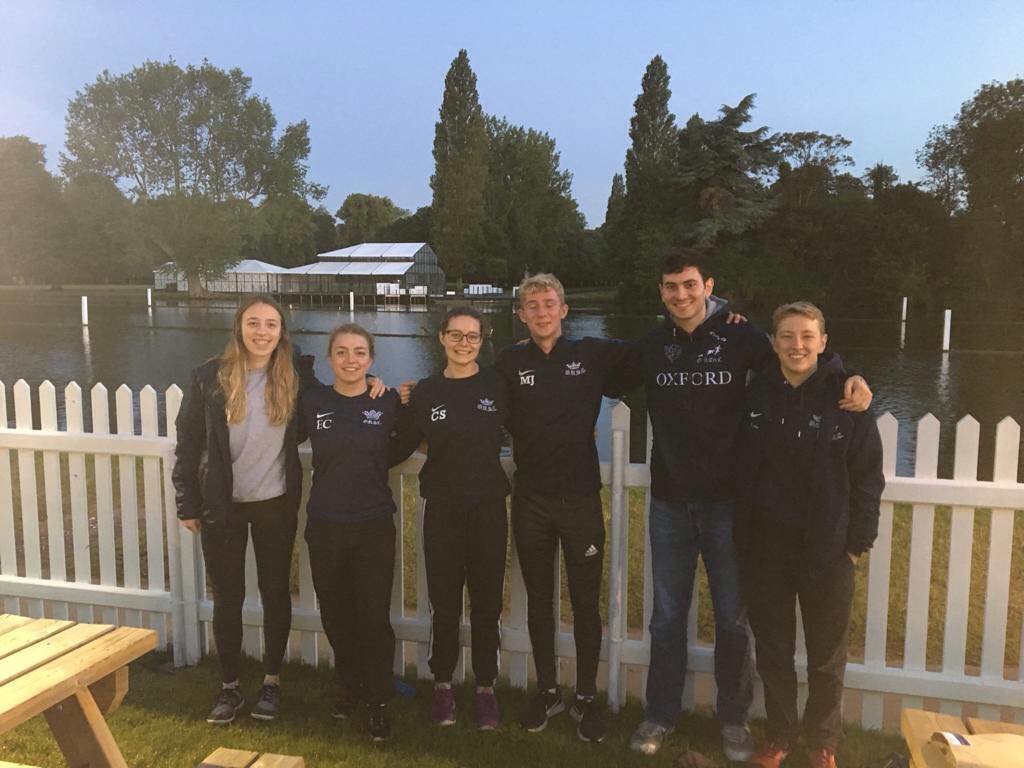 The Thames waters were a tropical 19.2 degrees for Oxford's 5:40am swim in the Selkie Henley Classic 2019.  A team of 7 Oxford swimmers – 3 boys and 4 girls – embraced the cold, early start and were ready to race the 2.1km course. Newly elected Open Water Captain Lara Reed led the team to an 11 minute victory over Cambridge making the total tally of wins to losses 4:1.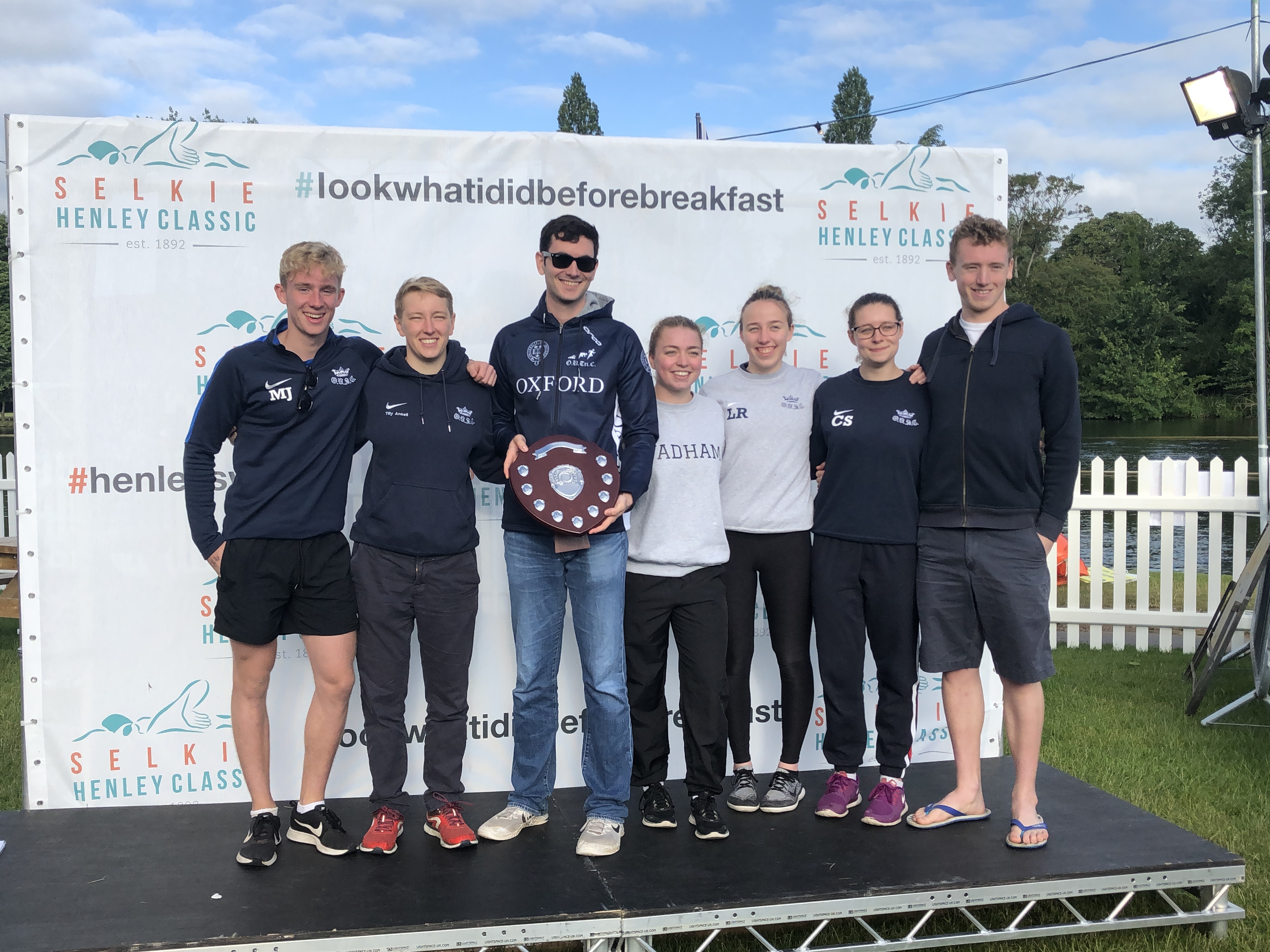 A fast start from the Oxford swimmers gave them an advantage with the 3 boys (Ben Eastman, Matty Johnson and Duncan Martinson) and Ellie Corby breaking into the leading pack.
Oxford had some great individual results in the traditional (non-wetsuit) category. Ellie Corby won the Gold to top the podium in the women's event with a time of 31:55 with Ben Eastman receiving the Silver in a time of 31:48 and Matty Johnson winning the Bronze in a time of 31:58 in the Men's event.
Overall, the upstream swim led to some great performances with some tactical open water swimming using their drafting and siting skills to produce this fantastic result.
---